Welcome to the website of Georgia's most dynamic pipe and drum corps, and your gateway to the piping and drumming world.
John Mohr Mackintosh Pipes & Drums is a performance pipe band, a Grade V competition pipe band, with a Grade IV pipe band currently under development. The band has performed throughout the Southeastern United States for well over a quarter of a century since it was founded in 1977. It is proud to be a member of the Eastern United States Pipe Band Association, and of its close affiliations with Clan Mackintosh, the Stone Mountain Highland Games, and the Creek Indian Nation. John Mohr MacKintosh invites both experienced and beginning pipers and drummers to apply for band membership. Rehearsals are held weekly in the Atlanta, Georgia area.

Below are photos of JMMPD piper Sam Johnson. Sam was recently inducted to the Alabama Hall of Fame.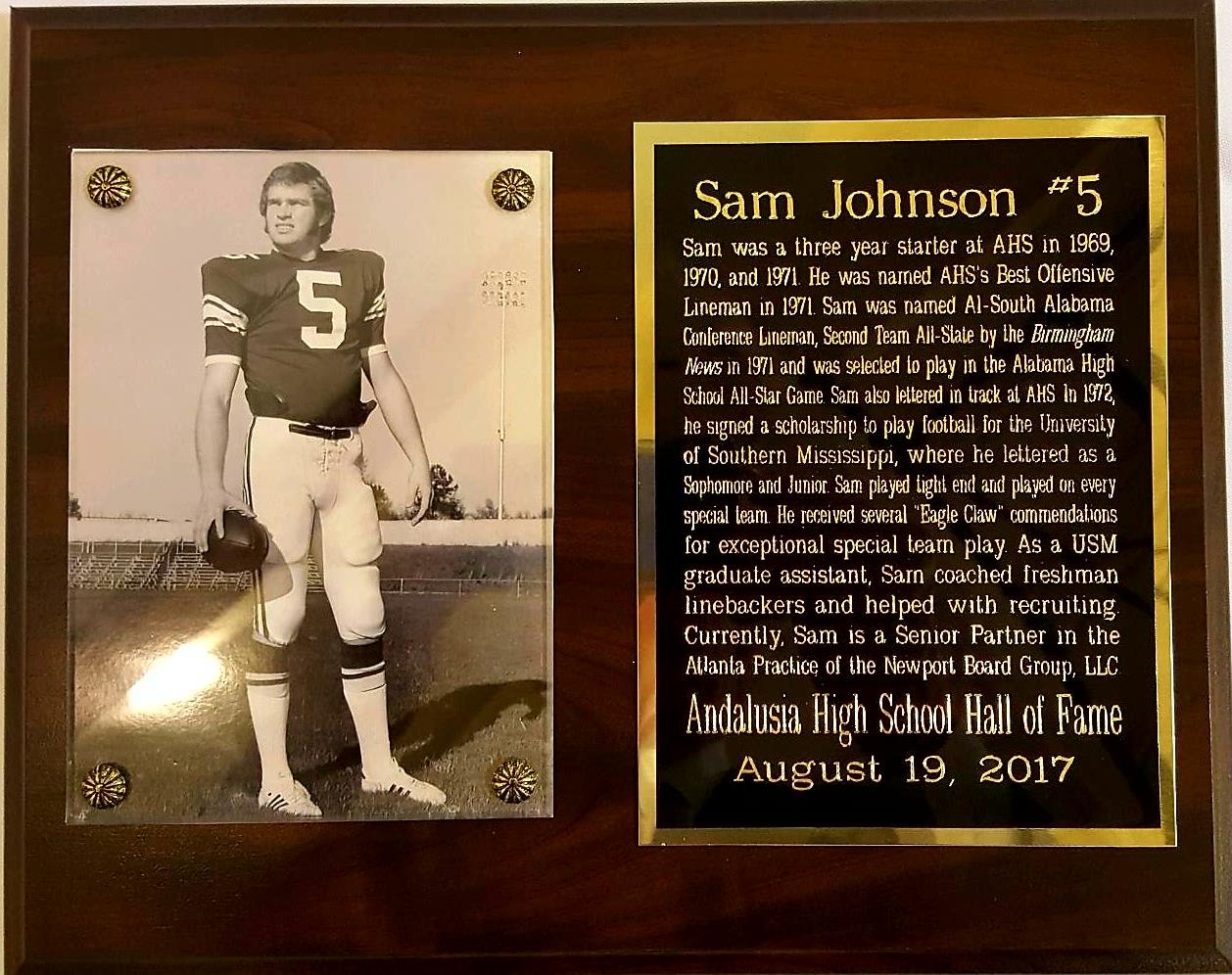 Below are two photos of JMMPD members at the Greenville Highland Games on May 27, 2017. The band took third place in the Grade V competition. Photos by Ariana Suarez.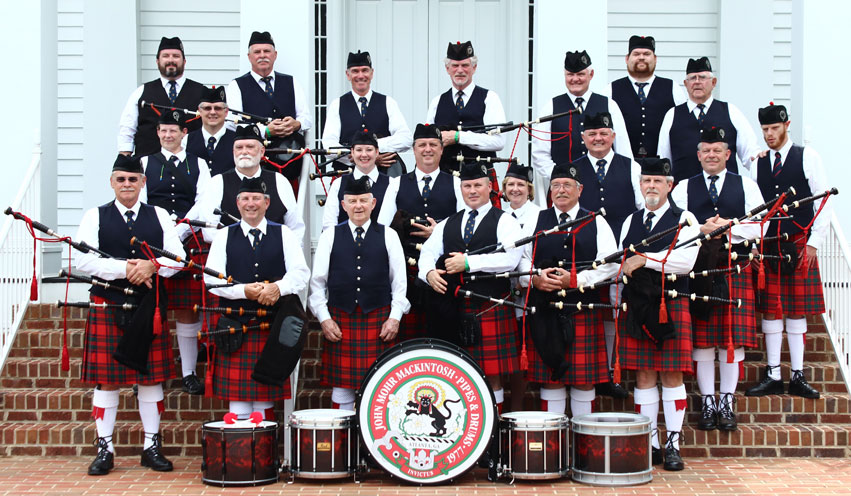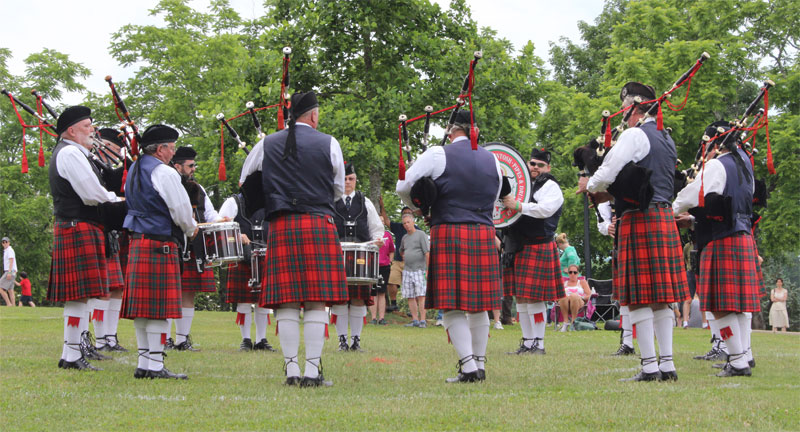 Below are three videos of JMMPD members during the their performance with the North Georgia Winds Orchestra in the Across the Pond event held in Rome Georgia on April 22, 2017. The videos were record by JMMPD band staff support member Zandra Gruber.