Join Us!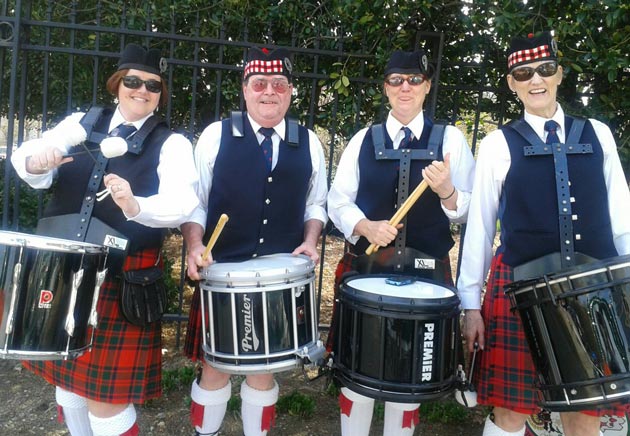 We are always looking for new members. Even if you've never played the pipes or drums before we will work with you and help you learn. We want you in our band! It doesn't matter what your background is, who you are, or where you're from. You don't have to be Scottish to love and perform Highland music. Our lessons are free, we only ask that you bring your enthusiasm, and our hopes are that you will perform with us once you're ready. We are a friendly bunch of folks from all walks of life. We are in this for the love of music and the enjoyment of performing it for others. If you're interested in coming to one of our rehearsals to meet us, please do. You will find our practice time and location on this page. Please contact us with any other questions.
Band rehearsals are held on Tuesdays at 7:00 pm.
For details, go to the "Schedule" link on this website.